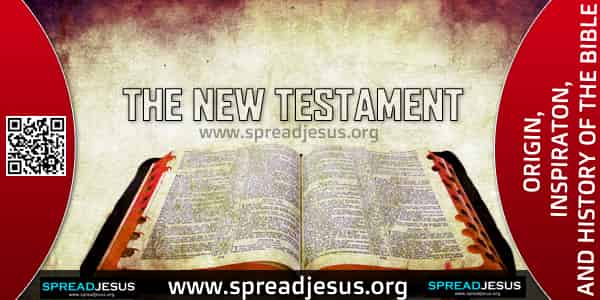 THE NEW TESTAMENT
In the New Testament we think of the "four gospels" of Matthew, Mark, Luke and John. These are the Gospels (or "good news") of Jesus Christ. But Acts of Apostles is the same kind of book. It is the "gospel of the Holy Spirit" and depicts the work of Christ continued in the early Church.
Though none of the "four gospels" are a "Life of Christ" for they tell us very little about most of His life, they do use incidents from the life of Christ to illustrate His teaching. Primarily then, the Gospels and Acts (also written by Luke) present us with the message, mission, and works of Christ. Every man who saw Christ saw him from a unique perspective. These four men we call Evangelists saw him from their own particular points of view.
"Epistles" are letters of various kinds. Some are like "letters to the editor" that were intended to be widely circulated, not only in the church to which they were sent throughout the territory. Others were quite private. Charming little "Philemon" is a short note of Paul to a convert. Still others were written in the style of a letter as a style of literature. The Epistles of James and Peter are really treatiseson doctrine.
The last book of the Bible, "Revelations" (or Apocalypse) is the only New Testament book written in a very popular style of the day. As with Daniel and Ezekiel in the Old testament it was written in a kind of code of persecuted members of God's people recounting God's saving acts in the past in the face of present trials. They look forward, also, to saving acts in the fiiture based on their faith in Him.