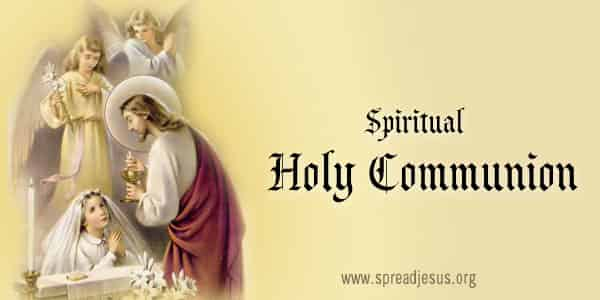 Christian Devotions:
Spiritual Holy Communion.
My Jesus, I believe that you are in the Blessed Sacrament. I love you above all things, and I long for you in my soul.
Since I cannot now receive you sacramentally, come at least spiritually into my heart. As though you have already come, I embrace you and unite myself entirely to you; never permit me to be separated from you. Amen.
Eternal Father, I offer You the Most Precious Body and Blood, Soul and Divinity of your dearly beloved Son Our Lord Jesus Christ in atonement for all our sins and the sins of the whole world.