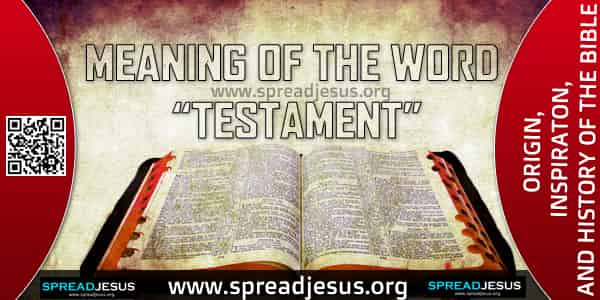 MEANING OF THE WORD "TESTAMENT"
The meaning of the word "testament" as used here is that of a pact, an agreement, or a covenant. The Old Testament is the pact or alliance that God made first with the Partriarchs and then with the Jewish people through Moses; a Saviour is promised and a Law is proclaimed, and salvation is through the Law.
The New Testament is the covenant or the alliance that God made with all men whereby, through the mediatorship of His Son, Jesus Christ, all men can be saved.