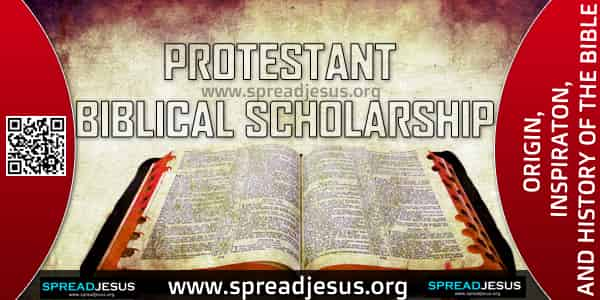 PROTESTANT BIBLICAL SCHOLARSHIP
Besides the Catholic versions of the Bible mentioned above, numerous Protestant versions of the Bible in English have appeared since the Reformation. William Tyndale (1484-1536) was one of the first Protestant translators of 'the Bible- His translation is especially note worthy because he translated from the original Greek versions then available to him rather from the traditional Vulgate.
Miles Coverdale translated and printed a complete English Bible in 1535. Coverdale's translation was the first Englsih edition of the Bible to separate the deuterocanonical books from the protocanonical books. The deuterocanonical books were put in the back of the regular Bible text.
Between the publication of Caverdale's Bible and the King James or Authorized Version, other less important translations took place. Noteworthy among these were the Taverner's Bible, the Great Bible, Cranmer's Bible, the Geneva Bible, and the Bishop's Bible.